AUGUST 13th & 14th
CAPITAL CITY MALL, CAMP HILL, PA
ABOUT BY HOLLIS
In 2014, Hollis Kolmansberger (@holliskolmansberger) had the idea to bring about a brand that redefines the meaning of a "t-shirt" as she explores the depths of both the fashion and business industries. At 14, she founded her company By Hollis. Now four years later, By Hollis has reached supporters across the globe, while also going into the community to give back. In 2016, we partnered with the Four Diamonds foundation in creating "The Emilia Tee," benefiting families of children with pediatric cancer. Last year, we created "The Max & Whitney Tee" with The Leukemia & Lymphoma Society to benefit blood cancer patients. Our most recent collaboration was with Sam's Spoons Foundation, to help Lyme disease patients pay for their medical bills.
Last year, Hollis studied abroad in Portugal for her senior year of high school, giving By Hollis a little European flare within the collections, and providing endless inspiration for future designs.
Hollis is currently studying Fashion Design at the Fashion Institute of Technology in New York City, while continuing to design new collections, each garment featuring a hand drawn design, for By Hollis each season.
PENNSYLVANIA TO PORTUGAL:
MY SENIOR YEAR EXCHANGE
READ NOW ON THE BLOG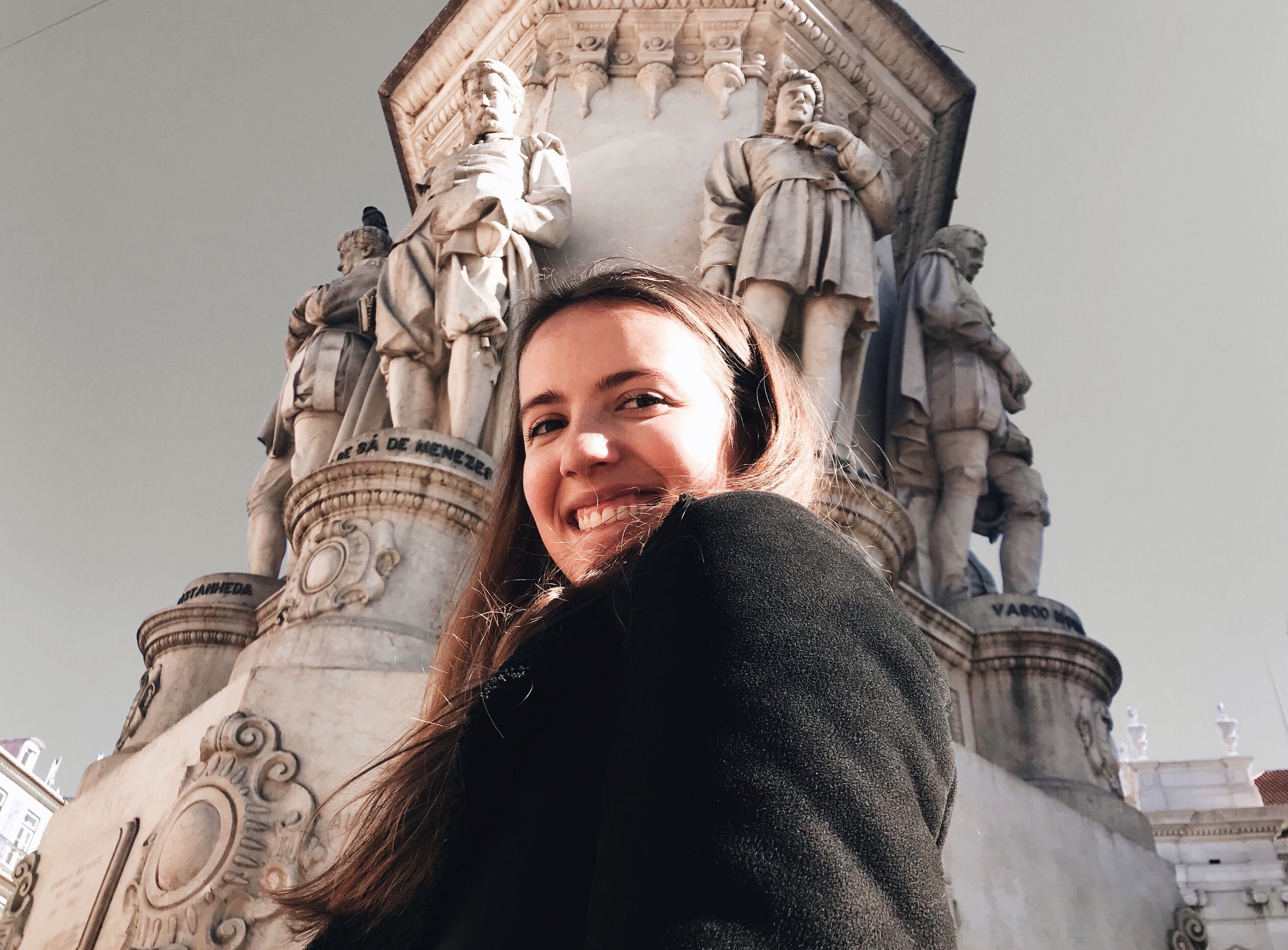 "It is not common for a person to be able to own and run a business while attending classes...
For one Red Land teenager, that is a reality as the young fashion designer's company has taken off."
-Fox 43 News